Taicang German Technician Training Center (DAWT)
You will find that the conditions are in place for first-class training. Modern trainee workshops, progressive working technology and highly motivated instructors, foremen and other colleagues from whom you can learn a great deal. We encourage you to work independently, even during your training. You will be trained in your job by dividing your time between practical experience and DAWT.
Toolmaker, Industrial Mechanic, Cutting Machine Operator, three years of training.
Qualified trainees are awarded three diplomas, one for AHK professional technician certificates (with the same certificate as in Germany), another issued by the social and labor security department, and a vocational school diploma.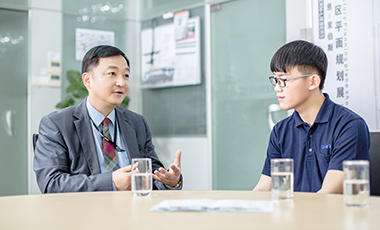 DAWT has a student exchange program in which we send our excellent trainees to German vocational schools or companies to understand the true feelings and studies at German schools and companies and the real meaning of German manufacturing.
Contact